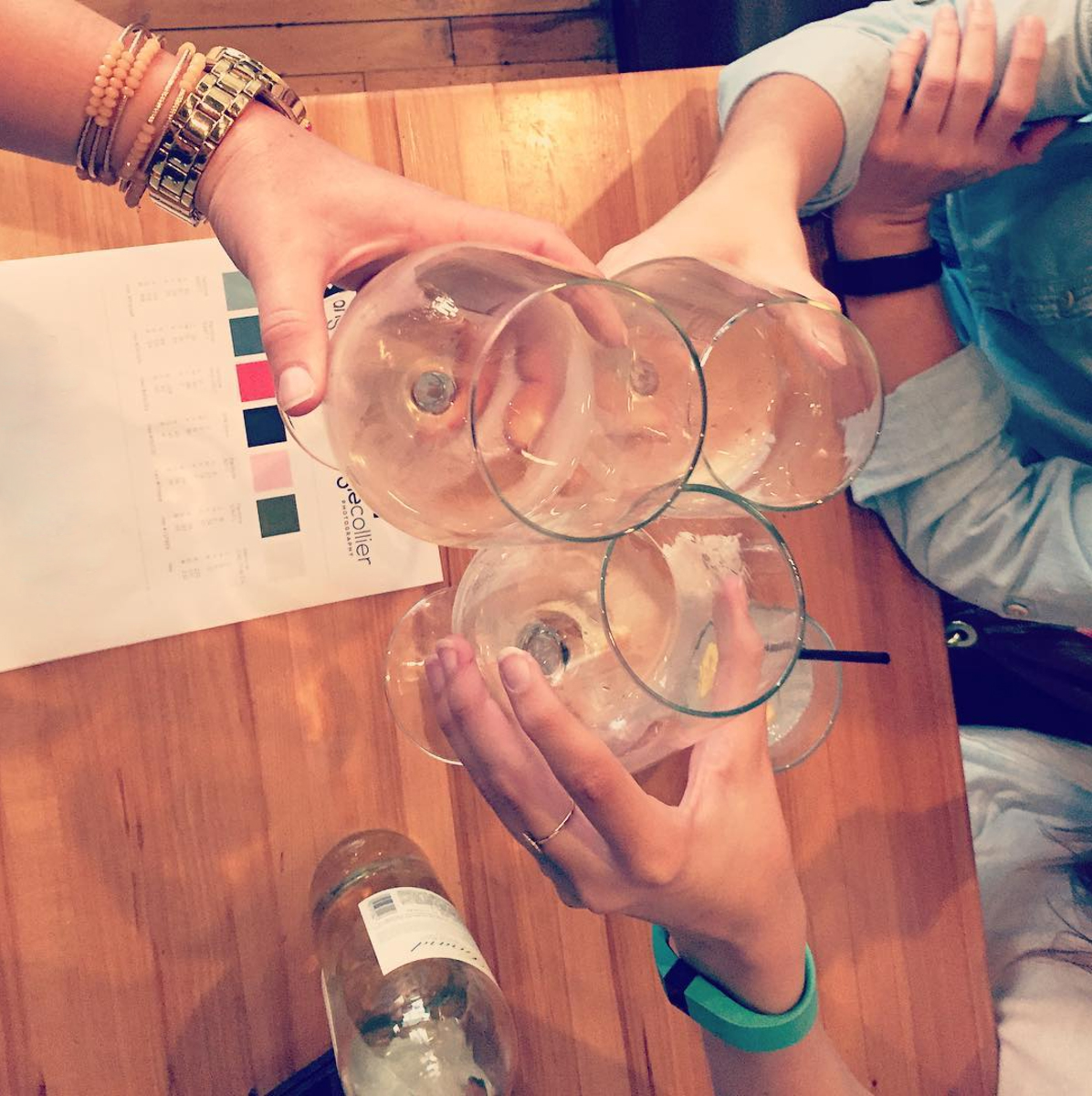 TOAST: noun [tohst]
When two or more parties raise their glass in celebration of good wishes, appreciation, and congratulation.
Toast Design Studio primarily offers branding, print, and web design services, specializing in startup companies and boutique-style businesses. We enjoy being part of the journey and helping our clients to discover and communicate what makes their business unique.
While our studio is modular and can scale to meet the needs of our clients, our name and identity as a company are deeply tied to our original partnership and how our business began. Read the full story of our beginnings on our blog.
—
After collaborating together for three years, we saw the potential in moving forward as something greater and founded Toast in 2014. We believe in the power of branding and we are passionate about finding and developing the right brand for each client. We are young, both as a business and as professionals, and therein lies the beauty of our studio. We are a small, new business just like many of our clients. As such, we understand your position and want to see you succeed – not only because we are passionate about entrepreneurship, but also because your success feels like our success. Our clients span a variety of industries and vary in size and scope, but all of them share a passion for their businesses. They are in their line of work because they love it. These are the clients we want to work with. We understand them, and this helps us deliver more meaningful and authentic materials. In addition, our number one priority in any business relationship is to make sure that our clients are absolutely satisfied, because their acclaim is so important to our company. This means that you will be taken care of and that we are invested in you.
Though we are built on just two owners and principal designers, our reach extends far beyond that. We employ trusted creative partners in areas across the board -- everything from illustration, to animation, to marketing, to social media, to video. This means that while the heart of our company is branding and website design, we can provide clients full service.
Creative Direction

Brand Identity

Web Design

Front-End Web Development

Print Collateral Design

Editorial & Layout Design

Digital & Social Strategy

Experiential & Event design

Environmental Design

Exhibition Design

Packaging

Content Development

Photography

Consulting
We work with businesses, entrepreneurs, and organizations who inspire us with their passion and drive to bring their vision to life, including the following:
Oklahoma State University Museum of Art

Oklahoma City Zoo

Tom Love Innovation Hub
Norman Public Arts Board

The Treasury

Brookhaven Village Shopping Center
Emily Smart
Emily is a designer and artist with a background in non-profit administration, living in Norman, Oklahoma. She is a versatile designer, working across a variety of media, but taking the lead on digital presence and web design for the studio. Her background began in fine arts, working as an exhibiting photographer and at a visual arts non-profit organization for over ten years. She graduated from the University of Oklahoma with a BFA in Visual Communications and worked at a digital design agency following graduation, before returning to the non-profit world to continue her passion for engaging with and bettering her community.
Tiffany Lea
Tiffany is a designer living in Norman, Oklahoma. She is most interested in branding and print design, big picture planning, and project management. She typically serves as a client representative and takes the lead on branding projects. Tiffany graduated summa cum laude from the University of Oklahoma with a BFA in Visual Communications. Following graduation, she invested herself in higher education as the designer for the OU Admissions & Recruitment office, developing a communication plan and designing all of the university materials for prospective students. Now, she is also actively involved in her community, primarily through animal welfare causes.